Counting-down to Ticket Summit®!
Ticket Summit® starts next week, and more than 500 people are registered to attend! The three-day conference and trade show includes industry panel sessions, business development opportunities, and more. After a full day of networking and educational events, you can choose from a variety of social networking activities.
On our evening schedule, Ticket Summit® After Dark highlights include a Networking Cocktail Party, a Pub Crawl, and a Closing Gala at Nikki Beach in Midtown. To register for the conference, call us at (877) 870-3655 or email register@ticketsummit.org.

Business leaders speak Broker-to-Broker!
This year, the Ticket Summit® NYC schedule features two keynote sessions. On January 13, 2011, Broker-to-Broker will explore the latest ticket resale market trends. You'll hear from Enterprise Awards honorees and key industry leaders, so don't miss this informative event!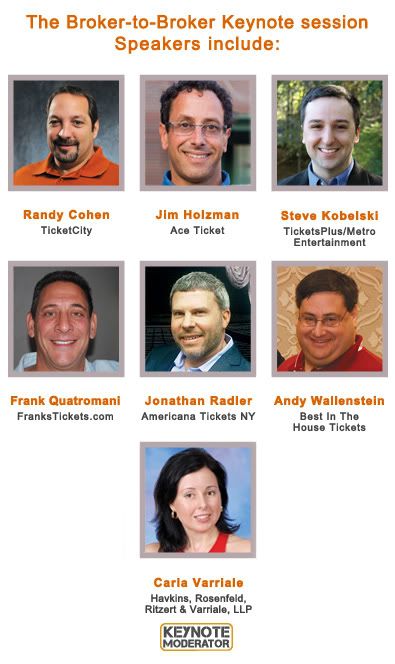 Explore The Ticket Marketplaces!
Scheduled for Friday, January 14, The Ticket Marketplaces keynote will focus on the state of the primary and secondary markets, event promotion, and other ticketing issues. Led by an expert panel of entrepreneurs, The Ticket Marketplaces is one of the top events at Ticket Summit® NYC 2011!